I'm at a crossroads in my life – I'm a full-time single mother of two small children, juggling work and school.
Not exactly thrilled with where I am professionally, or loving school for that matter, I often times find myself flirting with the idea of taking a lea of faith. But like many faced with caring for young ones without a solid support system, I frequently fear all the "what if's."
I've been down this road before-too many times. A self-proclaimed optimist, I've moved five times in the last three years between Atlanta, Phoenix and Virginia in hopes of bettering my situation. Call me crazy, but each time, I felt "called" by God. Like he had spoken to me directly. Only God wasn't the only spirit talking.
After all, when you think God is calling, you answer… right?
Sure, several instances revolved around possible employment, but what I didn't consider at the time, was the heaping mound of debt, frustration, and dissatisfaction I'd feel when things didn't go according to plan.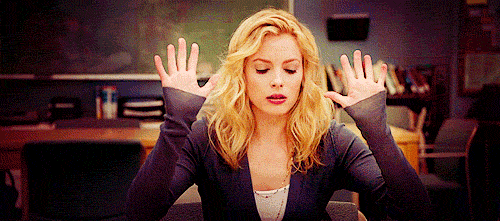 My latest move to Virginia was a decision I made at the height of an emotional roller coaster after giving my ex that "Lemonade" kind of dismissal. With just over $5k in my pocket, I raced cross country with the desire to soak up some family support. I was mentally and emotionally exhausted. I was without a doubt at my life's lowest point. If being surrounded by loved ones couldn't put some pep in my step, I didn't know what would.
For the first few months, things were going great. My eldest daughter was in one of the best school systems in the nation and thriving. I felt reconnected and my minions were able to build relationships with their grandparents, aunts, and uncles – something I had always longed for them to experience. But soon after, reality began to sink in. Not only was I paying twice the amount in rent, but I was bombarded back to back with medical emergencies and severe financial hardships. Not to mention I had moved further away from my California dream: attend a top institution for broadcast journalism, land an internship at NBCUniversal or Warner Brother Entertainment, and move on to nab a gig for shows like The Ellen DeGeneres Show, E! News, or The Real.
As you can imagine, I felt like someone was cutting off my oxygen supply. I quickly was forced to face the error of making yet another hasty and ill-thought-out move. Sure, surrounding myself with family has aided me in the now, but it also distracted me from the end goal. In other words, I became a walking billboard for "there's a fine line between taking a leap of faith and being foolhardy." Everyone meet me: "foolhardy."
Of course, this is not to say never take a "leap of faith."
After all, Jesus said that faith the size of a mustard seed can move mountains (Matt 17:20).
He also tells us that God takes care of our basic needs and that we shouldn't worry (Matt 6:25-34). What I will say is LEAP SMART! When we are restless and frankly over it, there are "voices" that will tempt you to drop and roll on everything you have going on without a pinch of a plan. When in my opinion, I don't believe God ever intended for us [dreamers] to live out of our cars or be constantly weary with worry because we were riddled with impatience.
[Tweet "A blind leap may get you moving, but you're not moving forward."]
So, you may be wondering well… how do I know if taking a leap of faith is right for me? When do I take a leap of faith? Or, how do I take a leap of faith? Fortunately for you, I've learned this all the hard way and with plans for another leap of faith on the horizon, I've compiled a list of steps to ensure you've got a net to catch you when you fall.
Be as specific as possible.
If your leap is to go back to school, your destination should read: "In fall 2016, I will enroll at USC's prestigious film school. I will graduate with a 3.0 no later than 2020." There are several ways of doing this: dream board, journaling, using a planner. The more definite you are, the easier it will be to accomplish your goal.
http://giphy.com/gifs/fetty-wap-c4aJChZDJZuMw
Create An Actionable Plan
Because leaping in "blind faith" is not the move. How much will it cost? If you are moving, do you have a place to stay? Kids involved in your leap – how is the school system where you will reside? Do you have an emergency plan? While taking a leap of faith is universally defined as "attempting something whose existence or outcome cannot be proved." Having a clear plan will at least give you a fighting chance of landing on your feet.
During this time, you will also need to fall back from everyone and everything that distracts from your goal. That also goes for those naysayers. There are few things worse than being surrounded by a bunch of Negative Nancy's waiting with a word on "why not" to follow your dream.
Tap Into Your Prayer Life
Trust in the Lord with all your heart and lean not on your own understanding. In all your ways submit to him, and he will make your paths straight. (Prov 3:5-6) – in other words, don't only look to your ways and what you want. Seek God. If anyone has your best interest at heart, it's sweet eight-pound baby Jesus. It also doesn't hurt to seek out qualified professionals or trusted friends and family. Take advantage of learning from their mistakes and experience. They may even calm some of your fears.
http://giphy.com/gifs/shakira-rovio-love-rocks-xTiTnuzNBTqvOQ4cda
Don't Sweat the Small Stuff
Have a hiccup? Celebrate. Chances are you may have a hitch or two along the way. Take that time to celebrate how far you have come, slow things down, reevaluate, learn, and get back on course. In the words of Confucius, "Our greatest glory is not in never falling, but in rising every time we fall."
http://giphy.com/gifs/funny-face-fall-FTrc4Zvtw7At2
Make sure you have a safety net.
While the most frightening detail about taking a leap of faith is the "unknown," remember that one can always look before they jump. This step should tie back to your plan. Ensure that you've saved at least six months to cover your fixed living expenses should a leap go awry. There's nothing wrong with leaping or following your dream. You should always dream. But it is foolish to put yourself in a situation where you don't even have the basics to survive and expect to be successful.
Overall, don't let frustration, restlessness, or peer pressure get the best of you. There may be no time limit on your dreams. But taking a reckless leap can detour you mentally, emotionally and financially from your destination. Stick with it. Trust God, and you'll arrive at the moment he's picked out for you.
Happy leaping!